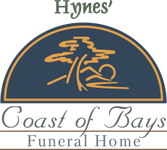 Our Staff

Our dedicated and supportive staff are here to guide you through this difficult journey. We take pride in doing our absolute best to ensure your needs are met.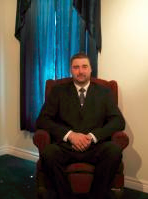 Sheldon Hynes, Funeral Director & Embalmer

Sheldon attended Nova Scotia Community College in 2000 where he completed the Funeral Services Program. Since then he has been licensed as a Funeral Director/Embalmer in the province of Newfoundland and Labrador. Sheldon moved to St. Alban's in 2003 to serve the people of The Coast of Bays region. During this time Sheldon has served many families and has earned their respect and trust, through his professional service and dedication. He is committed to serving each and every family with respect, care and dignity. Sheldon is very active in the community of St. Alban's, where he lives with his son Carter. In his free time, Sheldon enjoys the outdoors and traveling.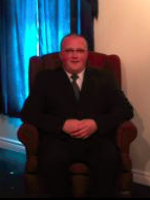 Trevor Hodder, Funeral Director Assistant

Trevor joined our Funeral Home in January 2014 and brings with him a great deal of experience in the funeral industry. Trevor is a Paramedic with the Bay d'Espoir Ambulance Service in St. Alban's but in his off shift time he is with our Funeral Home. He shows much care and compassion in his career for the people he serves and its these skills that makes him a great asset to our Funeral Home. Since starting with our Funeral Home, Trevor has gained the trust and respect of the families we serve. Trevor's outgoing personality and attention to detail are evident in making sure that everything is well maintained and running smoothly at all times. He takes great pride in his work and this makes him a great addition to our Funeral Home.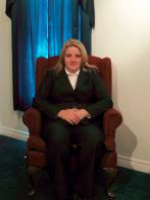 Erica Organ, Funeral Director Assistant

Erica joined our Funeral Home in July 2013. Her role at our Funeral Home is assisting in visitations and church services. Erica's gentle and mild manner makes her asset to our Funeral Home. Erica has gained the respect of the families we serve and plays a key part of our Funeral Home operation. Erica resides in St. Alban's with her family.


Anthony MacNeil, Funeral Home Assistant

Anthony started with our Funeral Home in June 2008. Anthony is a retired construction worker, who helps out behind the scenes at the Funeral Home. Anthony is a very dedicated and dependable person, who can be called upon anytime.